Welcome to
East Coast Equine Veterinary Service, LLC

East Coast Equine is a fully ambulatory practice which services primarily Sussex, Warren, and Morris counties in Northern NJ. We provide all aspects of equine medicine, surgery, and dentistry with a special emphasis on sports medicine and lameness. Our services include preventative health care and general medicine, lameness diagnostics, pre-purchase examinations, dentistry, minor surgical procedures, emergencies, and reproductive services.As technology in the field of veterinary medicine continues to advance, East Coast Equine will remain dedicated to maintaining a state of the art equine veterinary practice. The practice is equipped with cutting edge technology allowing the veterinarian to provide horse owners with the most progressive care available. The ambulatory units have access to digital ultrasonography and radiography as well as in field laptops allowing the veterinarian to have 24-7 access to any patient's file. Please see Services page for more information.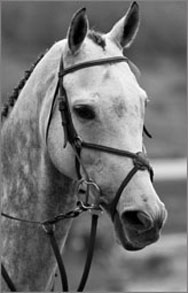 Full-Service Equine Ambulatory Care
East Coast Equine Veterinary Service offers a variety of cutting edge services to ensure the proper diagnosis and treatment of our patients. We are dedicated to providing the most up to date comprehensive and compassionate diagnostics and treatments for our equine patients.
Memberships & Certifications